Be a fountain of inspiration!
Another way you can keep your customers interested in your business and what you have to say, is to pass the information on!  Post interesting blogs and articles on your website!
Are you a baby clothing store?  Post articles having to do with babies, safety, new products, toys, etc.
Are you a tire shop?  Post articles on comparisons between tires, tires for different cars, types of tires, tire performance, etc.
Are you a health club?  Post articles on nutrition, exercise, muscle development, special exercises for special results, exercise machines,etc.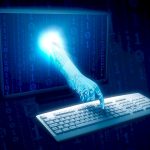 Are you a church organization?  Post articles on your special events, services, bible stories, children's classes, community services, etc.
Are you a musician?  Post articles on different types of music, the history of music, instruments, biographies of musicians, etc.
Are you a restaurant?  Post articles on different foods, running a restaurant, ordering food, employees, which foods should be eaten with which wines, specialty foods, recipes, etc.
You get the idea?  Keep the information flowing to your customers.  Not only does it bring repeat business to you, it increases your ranking on the search engines!
Read about working your website to market yourself and create a customer following!
Web Design Just For You – Serving nationwide cities with offices in Modesto, CA.
Call for Website Design
With our main office in Modesto, CA, we have nationwide clients.
Mailing Address:
3430 Tully Rd, #20-429
Modesto, CA  95350
Hours:  Mon-Sat 9am-5pm
Our Commitment
We strive to deliver a level of service that exceeds the expectations of our customers.
If you have any questions about our products or services, please do not hesitate to contact us. We are friendly and knowledgeable and look forward to assisting you.
---
WE ACCEPT:
"The excellent customer service our clients receive is what sets us apart from our competitors.  You will not be able to find better products and services at our prices."
Eileen Forte, Owner and Web Designer
Web Design Just For You