Web Designer
Need a web designer to create that perfect website for you?
Look no further.  Our primary web designer for Web Design Just For You offers affordable web design services to create a website to represent your business.  Experienced and professional, we provide you with great customer service so you can keep your website up to date.
Although our web designer is in Modesto, Ca, we also provide web services for nationwide clients.
EXPERIENCED WEB DESIGNER
Serving Modesto, CA, surrounding areas and nationwide
Web Designer - Putting the Pieces Together
Our web designer has designed in excess of 500+ websites across the last 20 years and has watched the technology for web design evolve.  During that time, we have experienced how websites gain ranking on search results based on certain criteria.
Since the search engines do not reveal how they rank websites when they provide results for a search, experience, trial and error, and observation testing is important.
We refer to our technology resources constantly in order to keep up to date on the changing internet environment.  Call us at 209.622.0654 so we can put our web designing and SEO knowledge to work for your website!
The Latest Trends and Technology
Trends come and go.  Our web designer keeps tabs on the trends but realizes that not all trends are necessarily best for your website.
Certain features on a website will always be important, such as an organized, user-friendly interface.  Other website features, such as slide shows at the top of a landing webpage, have statistics that show most people do not scroll through the slideshow, making them a waste as far as impressing your business upon your website viewers (so they don't leave right away).
As website technology improves, our web designer reads, evaluates, and decides what the best web features should be used for your particular business and industry to maximize achievement of your goals.
Web Designer Gives Excellent Customer Service
The mission of our web designer is to provide the best in website customer service.  This entails quick response to phone calls and requests for website updates.
Many web designers will create your website, but when you need updates to keep your website current, they do not respond or make your updates quickly.
Here at Web Design Just For You, our web designer focuses on quick changes, so you can see the results within 24-48 hours, sometimes within a couple hours.
Excellent customer service is what we strive to provide.  Whether you are located in our local area of Modesto, Ca or across the country, our web designer is just one email away!
OUR WEB DESIGNER'S BACKGROUND
Bachelors of Science Degree in Computer Science
Our primary and lead web designer, Eileen Forte, has a Bachelors of Science degree from Florida International University.
The degree entailed much hard coding in several computer languages and classes on the internal workings of a large-scale computer, including security, structure, operating systems, etc.
Nowadays, websites do not require much actual logical coding as there exists many software platforms that enable drop and drag building of a site.  However, knowing coding and the basis for the inner workings of the website gives an advantage in being able to understand and debug problems when they happen.
Work Experience
In addition to having designed 500 plus websites, some of Eileen's work experience includes working for the Department of Labor and programming to create a comparison between all police department wages, salaries and benefits for union negotiations in the entire state of Florida.
It also includes working for a major retail conglomerate that included Saks Fifth, Marshall Fields and other large retail stores.  As a systems analyst, Eileen created one of the first wedding registries (before PC's were invented).  As a performance analyst, she monitored computer device bottlenecks and equipment usage.
As a System Performance Analyst, she was in charge of the computer system's performance analysis for the Navy site at Pt. Magu, California.
These are only some of the work experiences that contribute to Web Design Just For You's ability to understand your business industry and build an effective website.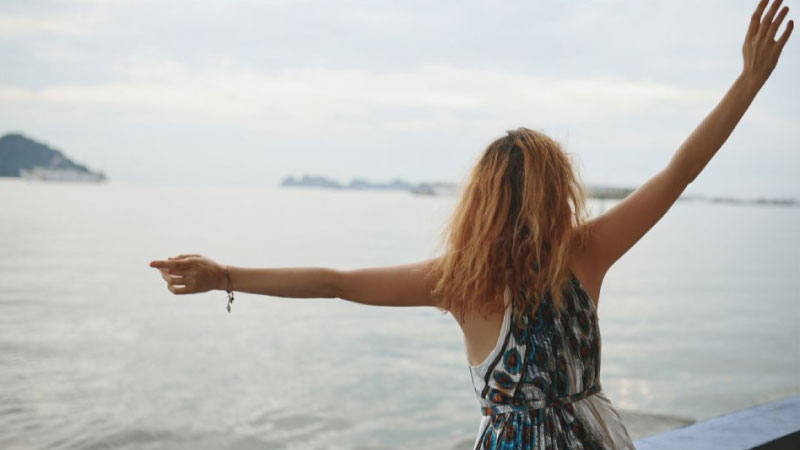 Life Experiences
What makes a person?  Genetics, life experiences and work experience.  On a personal note, we will briefly give you a rough background so you can get to know our primary web designer and owner of this business. 
Eileen Forte is the daughter of immigrants from Taiwan, therefore, she is of Chinese heritage.  Her father came to this country and completed his Ph.D. in Biochemistry from the Illinois Institute of Technology, and her mother came to this country to attend a Master's Program at the University of Kansas.  They met, married and gave birth to three children of which Eileen was the eldest.
Eileen has now been married to her husband for 34 years, and they have four children, all of whom are now grown and very successful, both financially and as decent human beings.
Eileen's personal beliefs include being honest, kind, hard-working, and standing up for your beliefs and work ethics.  Read more here.
Eileen and Gene Forte, Web Designer and Marketing Specialist
Eileen and Gene Forte's children
Call for Website Design
With our main office in Modesto, CA, we have nationwide clients.
Mailing Address:
3430 Tully Rd, #20-429
Modesto, CA  95350
Hours:  Mon-Sat 9am-5pm
Our Commitment
We strive to deliver a level of service that exceeds the expectations of our customers.
If you have any questions about our products or services, please do not hesitate to contact us. We are friendly and knowledgeable and look forward to assisting you.
---
WE ACCEPT:
"The excellent customer service our clients receive is what sets us apart from our competitors.  You will not be able to find better products and services at our prices."
Eileen Forte, Owner and Web Designer
Web Design Just For You