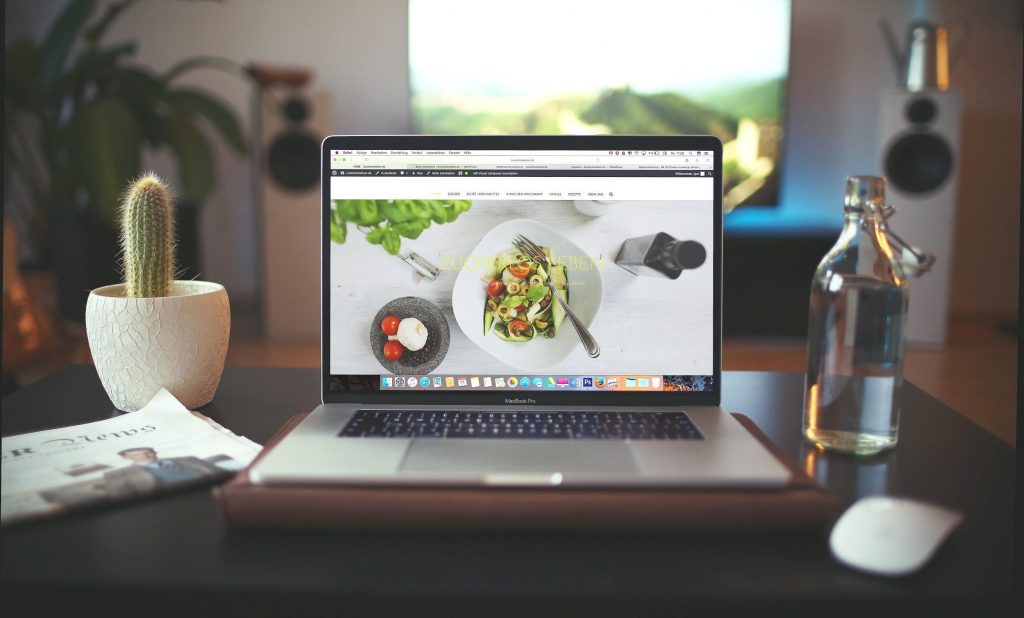 Why do small businesses need a website? Regardless if you're a small-time business or a large corporation, your website serves as your business' frontline in the online world. This is one of those many ways in helping your potential leads and current customers have access to your business virtually.
In today's technological advancements, where most people rely on the internet for information, this is a great way to attract more people to do business with you – a small business website helps you capture leads, which eventually can help you turn those leads into sales.
To help you build a small business website that works for your needs, budget, design and your customers, these are the top qualities that you have to take into consideration:
1. Professional Looking
When it comes to a business website, the overall design needs to look professional. While different resources let you create your own website at home, or some "pre-built" templates may sound convenient and easier to work with, it usually doesn't give you the customized and professional design that you've been looking for.
Unless you have experience in website design, you should always hire a professional web designer to build your company's site.
2.  Informative Content
Have you ever visited a website and just got turned off because the site just screams "BUY FROM US" wherever you look? People these days are always looking for information, and you should be able to give them what they are looking for with outstanding content.
Whether it be tips on using your product or any other information that you think people would want to see from your website to help them become aware and informed on what your company is all about, your goals, and what you have to offer to your customers.
For example, if you are a bookkeeping company, you may want to add information on the website related to tax tips, or how to keep financial records for financial keeping and filing. If you're selling construction materials or tiles, you may add informative content to your site by posting tiles installation and other essential tips.
Owners of a beautiful and informative website are the building designers at Modern Day Concepts. They claim that "updating our website to include more information about the services we offer has seen more customers come through or door, and less time spent on the phone answering basic questions. Use your website to go into detail about the services you provide, and the benefits they give to your customers in a way that is easy to read and understand. Using appealing imagery, a responsive design and graphics will make your content more interesting and easier to understand."
3. Contact Information
You need to have your contact information placed somewhere on your website where your customers can easily see it. One way or another, it helps build reliability if you have a business address, contact number and email address listed. While the majority of your potential customers may inquire via email, it is always better you'd give them an office address for peace of mind.
The easier this information is to find, the better.  An organization who do this well are the Academy of Therapeutic Hypnosis, hypnotherapy training organization. They suggest to "make sure that you have your contact details somewhere on every page of your website to make it easy for your customers to reach you. For us, this means putting our phone number and a link to our enquiry form at the bottom of every page, as well as a "connect" button in the website header. Make it as simple as possible for your potential customers to find the information they need."
4. Online Payment Channels
As a business, you want people to buy your product or pay for your services – and you want to make sure that payment is as easy to them as much as possible. Investing in a good e-commerce website platform or shopping cart is where you can start.
Offer a wide range of payment options such as credit cards, PayPal, e-check or bank transfers. These days, you don't want to bother people to mail you a check just to purchase one of your products and/or services. Make it as easy as possible – that's your number one goal to increase your sales.
5. Security
Because you'll be accepting credit card payments, you want to ensure your customers that your website is secure, free from hackers and malware and that their credit card information will remain encrypted.
This is why investing in an SSL certificate is a huge advantage. You wanted your potential customers to know that you value your security just like they do. Make sure that you have a statement about security posted letting your visitors know that you heard them and that you're addressing their security concerns. You may also place it in the FAQ section.
6. SEO
Now that you're done building your website, it looks professional, has e-commerce in place, and you've already posted great and informative content, the next step is to make sure that your website can be easily found online.
Search Engine Optimization or SEO can be compared to a business' signage – this helps prospective clients let you know that you're there. SEO makes your website easily searchable and leads them to you.
Your search engine placement plays a crucial role in growing your small business website. This means that you have to invest in good SEO strategies.
However, it can be tricky to do without any prior knowledge or experience. This is backed up by the SEO experts at Search It Local, who suggest "hiring SEO specialists if needed. They will have a range of resources and knowledge needed and ensure that your website makes use of correct titles, meta tags, and uses well-researched keywords. This way your business will be found by the right market."
7. Social Media Marketing
These days, social media traffic plays a crucial role in getting your word out there. Integrating your business and having a social media presence doesn't just make your business look more legitimate, but it also helps you reach out to more potential customers.
Twitter, Facebook, Instagram, LinkedIn, and Pinterest are just some of those places where you should be utilizing to help you rank in search engines and reach more clients.
8. Website Hosting
Professional businesses do not use free website hosting services – this is definitely one of those things that you should invest on. With a premium hosting service, you also get the chance to use your own domain name which significantly increases trust and gives your customers an idea that you're a legitimate company who's serious in doing business.
Find a website hosting service that has minimal or no downtime at all – we don't want to experience people visiting your site yet they're unable to access it, right?
It's a place to shine, so make it beautiful
A website should be a place where you can make your business shine and communicate your brand's message. It should be a reflection of all the wonderful things about your business and convince those who browse it to purchase from you. By providing a wonderful website experience, you are showing your customers that you are professional and an enjoyable business to interact with.
So, what do you want to see from your new website?
Author Bio:
Luke Kurtz is a freelance writer and a student majoring in Accounting in Sydney. Luke's favourite pastime is watching movies. This is what he does when he is not in school.
Content Disclaimer: This article was authored by the writer/author indicated above in his/her personal capacity.  The opinions and views expressed in this article are the author's own and do not necessarily reflect the view or opinions of Web Design Just for You, or Eileen Forte.